SEASON TICKETS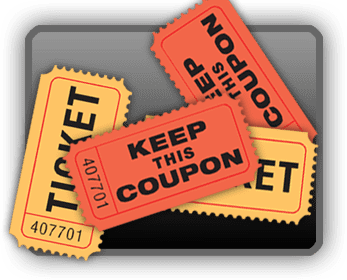 Purchasing Season Tickets
The sale of Season Tickets for the 2018 season has closed. Season Tickets for 2019 will be available for purchase November 2018 through January 2019. During that time, you will have the option the purchase online using a credit card or PayPal account, or you can print a season brochure and order form, or call (479) 783-2966 to request that the form be mailed to you.
Buying a Season Ticket package is less expensive than paying general admission, plus you'll be able to enjoy the perks listed below. There are two types of season tickets available:
Regular. . . . . . . . . . . . . . . . . . . . . . . . .$60.00 per person
Advanced Reservations– Season Ticket patrons are given 5 days to make their reservation before general admission requests are accepted. Do you like to be seated low or perhaps on the top row? Advanced reservations is a perk to help you obtain your preferred seat on your preferred performance date.
Flexibility– Before each production, check your calendar, decide which date works better for you, then call to reserve a seat that fits your schedule. Perfect for busy people. There are 7 performances – 6 evenings and 1 matinee – to choose from.  No other entertainment venue can offer you that kind of flexibility.
Gala Opening Night. . . . . . . . . . . . . .$100.00 per person
Guaranteed Same Seating- Opening Night Season Ticket patrons are assigned the same seats for all Opening Night shows throughout the year. If you have a favorite church pew or restaurant table, this is a great perk for you.
Enjoy Drinks and Delicious Treats– You'll be served complimentary hors d'oeuvres, champagne, and wine before curtain time plus dessert at intermission.
Flexibility– If you can't attend a particular Opening Night, just let us know, and we'll reserve you the best seat available for another performance.