Reservations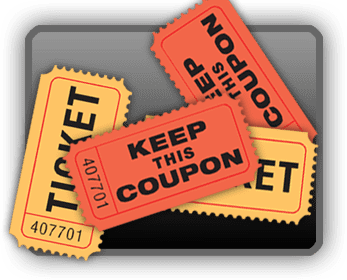 Opening of Box Office
For Season Ticket patrons, the Box Office opens on Saturday 12 days before the opening night of each production.  General Admission requests will be accepted beginning one week before each opening night.
| Show | Box Office Opens for Season Ticket Patrons | Box Office Opens For General Admission |
| --- | --- | --- |
| Noises Off | October 27 | November 1 |
| Happily Ever After | Saturday February 2 | Thursday February 7 |
| The Graduate | Saturday March 23 | Thursday March 28 |
| One Flew Over the Cuckoo's Nest | Saturday May 25 | Thursday May 30 |
| Disney's Beauty and the Beast | Saturday July 13 | Thursday July 18 |
| Born Yesterday | Saturday September 7 | Thursday September 12 |
| Miracle on 34th Street | Saturday October 26 | Thursday October 31 |
Making a Reservation
Reservations will be accepted according to the dates outlined above.  To make a reservation, please call our Box Office at (479) 783-2966, press 2, and leave a message.  Calls will be returned, in the order they are received, during variable daytime and early evening hours.
Ticket Pick-up
Most patrons choose to pick up their reserved seat tickets when they arrive for their performance. Please pick up your tickets at least 15 minutes before curtain time. After that time, we reserve the right to offer your seat to another patron. Alternately, once the Box Office begins accepting reservations prior to each production, tickets can be picked up Monday-Friday 5:30 pm-6:30 pm and Saturdays 5:30-6:30 during the run of the show.
Walk-ins Welcome
Calling to make a reservation is encouraged. However, walk-ins are always welcome. Doors open 45 minutes prior to curtain time. Just check in at the Box Office to inquire if seats are available.
Calling to Cancel
If you have a reservation (or Gala Opening assigned seat) and cannot attend, please call us so we can offer your seat to another patron. You can call any time of day and (press 2) leave a message. This will help us keep our seats full and keep admission prices low.
Show Times
Evening performances begin at 7:30 PM. Doors open at 6:45 PM. Sunday Matinee performances begin at 2:00 PM. Doors open at 1:15 PM.
Ticket Prices
Click here for season ticket prices.
Click here for general admission ticket prices.
Ticket Holding Policy
Reservations will be held until 15 minutes before curtain time. Phone reservations, as well as Gala Opening Night assigned seats will be held until 15 minutes before performances begin. At that time, we reserve the right to offer your seat to another patron. We appreciate your cooperation.
Seating Chart
Click here for a seating chart of our theatre.